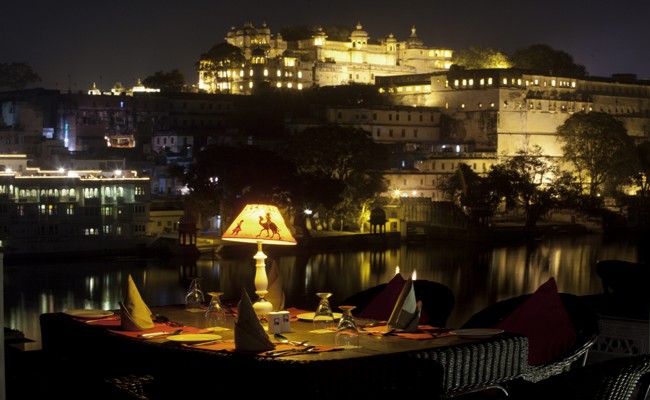 A setting like no other. Overlooking the magnificent City Palace, Lake Palace, the temples, the bathing ghats and embankments, Upre Restaurant offers fine international cuisines and authentiv flavours of Rajasthan. Enjoy your meal gazing across Udaipur's historic skyline.
Capture the mood with an informal, open-air bar with cabanas and terrace restaurant offering a selection of international and local cuisines, cocktails and wines. 
Meals Served
Lunch & Dinner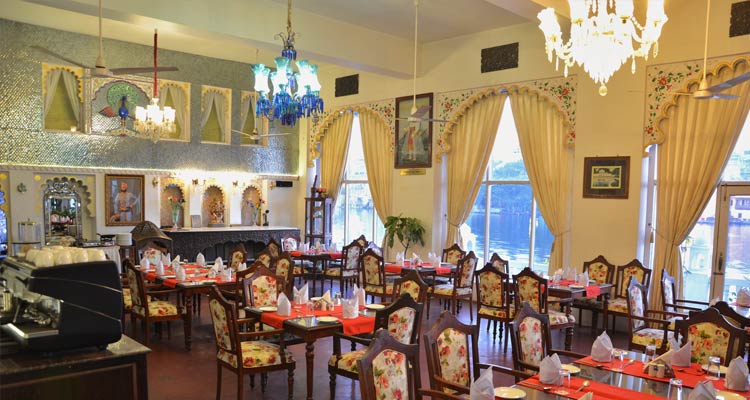 Located in the durbar hall style lobby of our hotel, Maharana Restarant is linked by sunlit floor-to-ceiling glass panelled windows and doors. Our indoor and al fresco dining spaces combine the charm of Mewar architecture, with the finest culinary experiences. Views from our restaurants encompass either the hotel's landscaped gardens and courtyards or Lake Pichola and the City Palace.
Meals Served
Breakfast and Lunch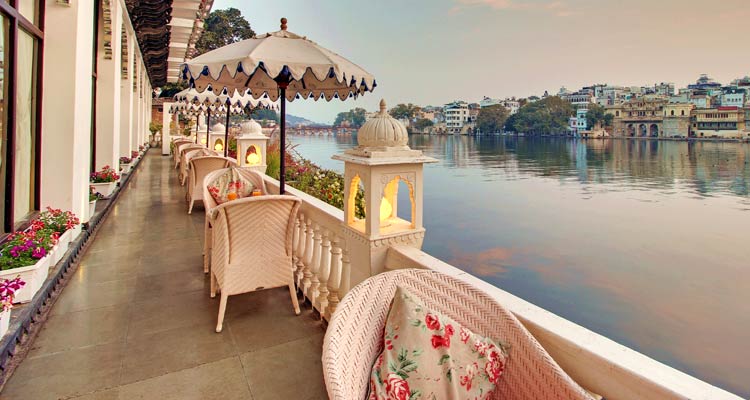 An overhanging verandah overlooks the serene waters of Lake Pichola, Gallery Cafe brings informal atmosphere to residents of Lake Pichola Hotel. Here, you enjoy great Italian coffees, wines, beers and appetizers.
Meals Served
Drinks and Appetizers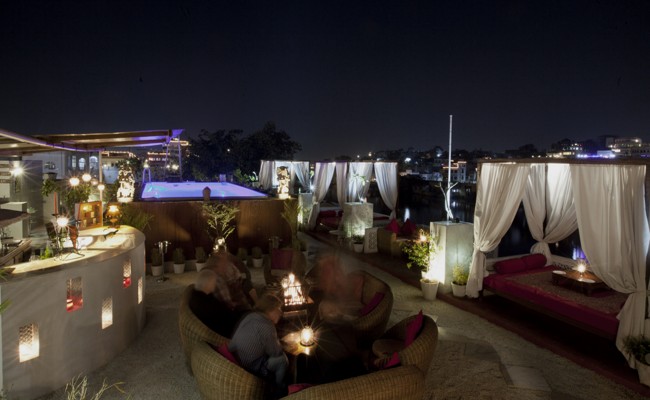 Aptly named after 'Asha', a very famous liquor from Udaipur region. Asha Bar is located on the ground floor of the hotel, very next to the grand durbar hall lobby. It is aesthetically decorated with Thikri mirror work which is integral part of Mewar palaces and havelis. This is where you can chose from a selection of fine premium international and domestic spirits.
Meals Served
Drinks and Appetizers